AE Wealth Management Promotes Dane Brinker to VP | Blog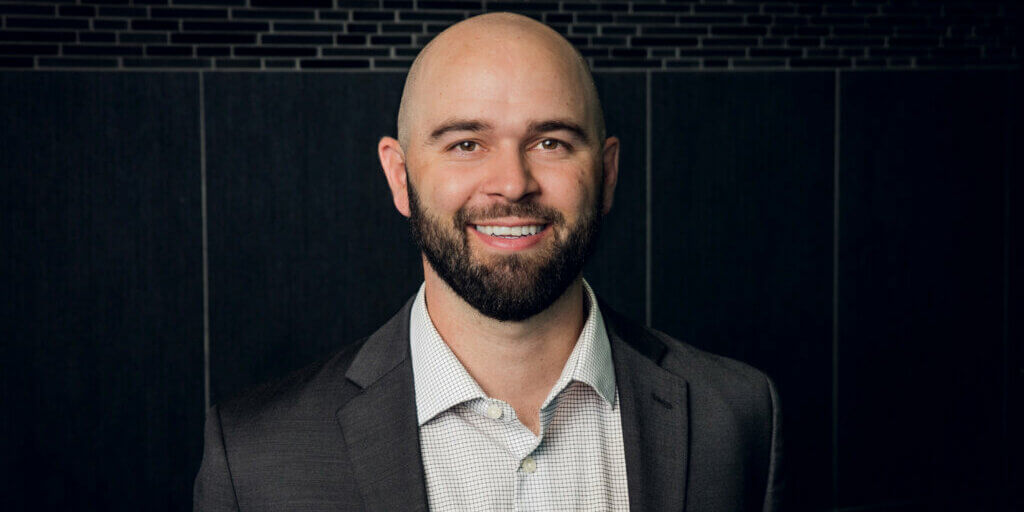 AE Wealth Management Promotes Dane Brinker to VP of Wealth Management
(Topeka, Kansas – April 10, 2021) – AE Wealth Management (AEWM) has promoted Dane Brinker to Vice President of Wealth Management.
Brinker joined Advisors Excel as a Relationship Manager in 2015. He moved to the wealth side after AEWM was founded in 2016, initially serving as Director of Sales & Marketing. In that role, he worked side-by-side with new advisors, assisting them with their day-to-day operations. As VP, he'll shift his focus to help advisors implement high-level strategies to grow their financial business.
"Dane works with some of the top advisors throughout the country," said Chris Radford, AEWM President. "He brings a deep understanding of marketing, sales and business operations to our team. His energy and enthusiasm for helping advisors become better business owners is inspiring to everyone around him."
"I love digging into an advisor's business and finding the right strategies for them," Brinker said. "One of the things I love about working at AEWM is that we tailor our service for each advisor on our platform. It's never one-size-fits-all. It's exciting to work for a company that recognizes each advisor has unique goals and gives us the opportunity to customize what we do for them."
Founded in 2016 in Topeka, Kansas, AEWM is recognized as one of the fastest-growing Registered Investment Advisory (RIA) firms. More than 700 advisors have transitioned to the platform, with average transitions taking 90 to 120 days.
AE Wealth Management has experienced a holistic growth of more than $18.8 billion* in assets under management (AUM) in just over five short years. The firm has managed to rise in the ranks of top RIAs by earning the number 10 spot in Financial Advisor (FA) Magazine's "RIA Survey and Ranking 2021 Top 50 Fastest Growing Firms." In addition, AEWM is listed 32nd overall in FA's "2021 RIA Ranking."
For more information about AEWM, visit aewealthmanagement.com/join/.
About AE Wealth Management
AE Wealth Management is one of the fastest-growing Registered Investment Advisory (RIA) firms in America, offering an open-architecture platform of investment solutions and practice management resources independent financial advisors can use to help their clients work towards their financial goals. Advisors can demonstrate greater value for clients and grow their practices by utilizing the cutting-edge technology – and the broad array of investment strategies and asset classes from consistently vetted and monitored money managers – on AE Wealth Management's platform. The insights and tools from AE Wealth Management enable advisors to obtain a holistic view of each client's financial universe in one place.
*As of 12.31.2021
AE Wealth Management, LLC ("AEWM") is an SEC Registered Investment Adviser located in Topeka, Kansas.
For more information about AEWM, visit aewealthmanagement.com/join/.
1/22 – 1981951-3