AE Wealth Management VP Speaks at Symposium | Blog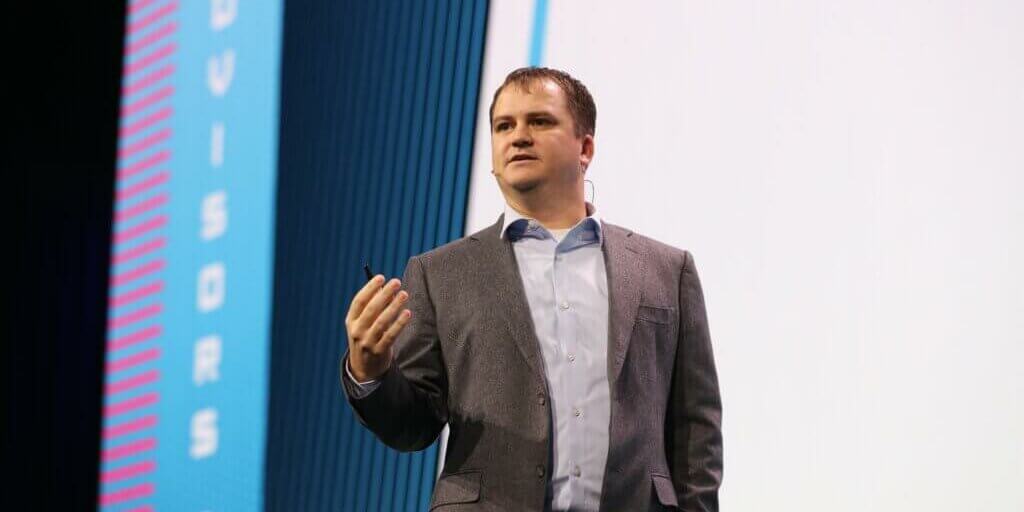 AE Wealth Management VP John Imming Speaks at Personal Finance Symposium
Imming shares money insights with more than 200 area students
(Topeka, Kansas – Nov. 30, 2021) – AE Wealth Management (AEWM) VP John Imming was a featured speaker at the 2021 Personal Finance Symposium, hosted by Junior Achievement of Kansas.
The annual event was held at Washburn University in Topeka, Kansas, on Nov. 2. Imming's talk, titled "Earnings, Employment and Income," was attended by more than 200 area high school juniors and seniors. This was the third year Imming has been invited to speak at the Symposium.
The Personal Finance Symposium is a day-long conference designed to teach high school students the importance of employment, saving, credit, consumer protection, budgeting and other finance-related topics. "I really enjoy talking to these kids about managing their money," Imming said. "My portion shows them how their earnings potential ties in with their core values. I think that's something all of us could learn, no matter how old we are or how long we've been working."
As a fast-growing Registered Investment Advisory (RIA) firm, AEWM sees a growing need for financial literacy and education across the U.S. Members of their leadership team are frequently sought out to share their knowledge with advisors, investors and students across the country.
For more information about AEWM, visit aewealthmanagement.com.
About AE Wealth Management
AE Wealth Management is one of the fastest-growing Registered Investment Advisory (RIA) firms in America, offering an open-architecture platform of investment solutions and practice management resources independent financial advisors can use to help their clients work towards their financial goals. Advisors can demonstrate greater value for clients and grow their practices by utilizing the cutting-edge technology – and the broad array of investment strategies and asset classes from consistently vetted and monitored money managers – on AE Wealth Management's platform. The insights and tools from AE Wealth Management enable advisors to obtain a holistic view of each client's financial universe in one place.
About Junior Achievement of Kansas
Junior Achievement's mission is to inspire and prepare young people to succeed, relying on community volunteers to inspire and encourage through lessons and shared experiences. Volunteers serve as role models to positively impact young people's perceptions about the importance of education and help them develop critical life skills. For more information, visit the Junior Achievement website at kansas.ja.org.